MNTClub ?

MNT College
School of Inhumanities
Don't just think outside the box... be the box!
Since its separation from the Department of Anti-Philosophy in 1973, the School of Inhumanities at MNT College has offered students a unique educational opportunity. With diverse programs in numerous subjects, our institution produces graduates that go on to become the highly respected cats, robots, and tall oak trees of tomorrow. As the pursuit of human careers and lifestyles continues to yield uniformly disappointing results, our enrollment numbers increase annually - consistently breaking all previous records.

Isn't it time you relinquished your humanity to find a brighter future?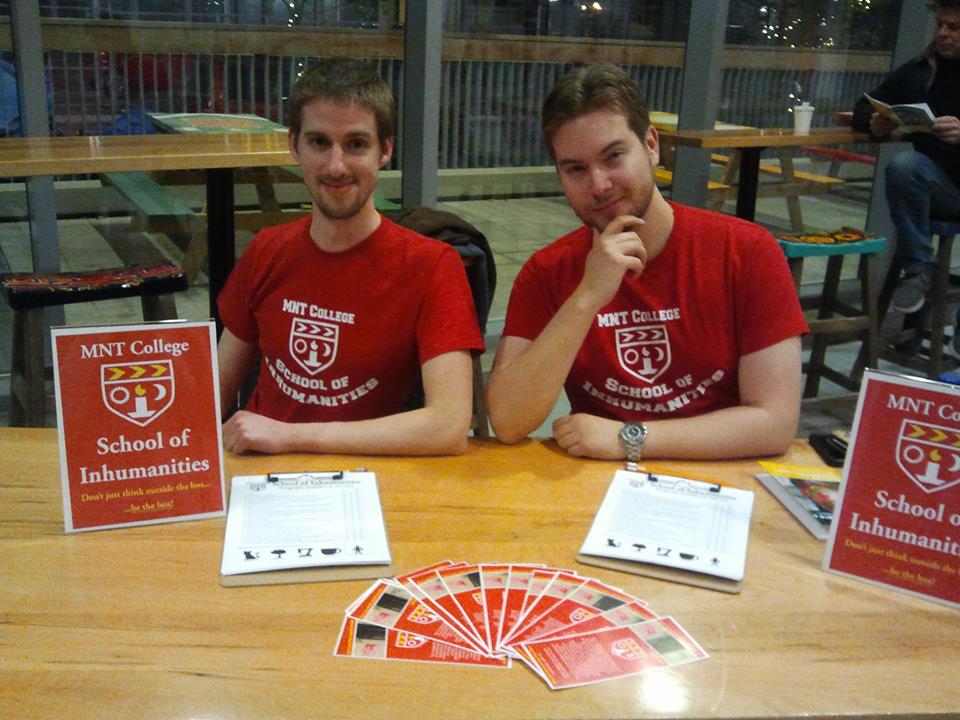 Take a survey to determine which program is right for you!