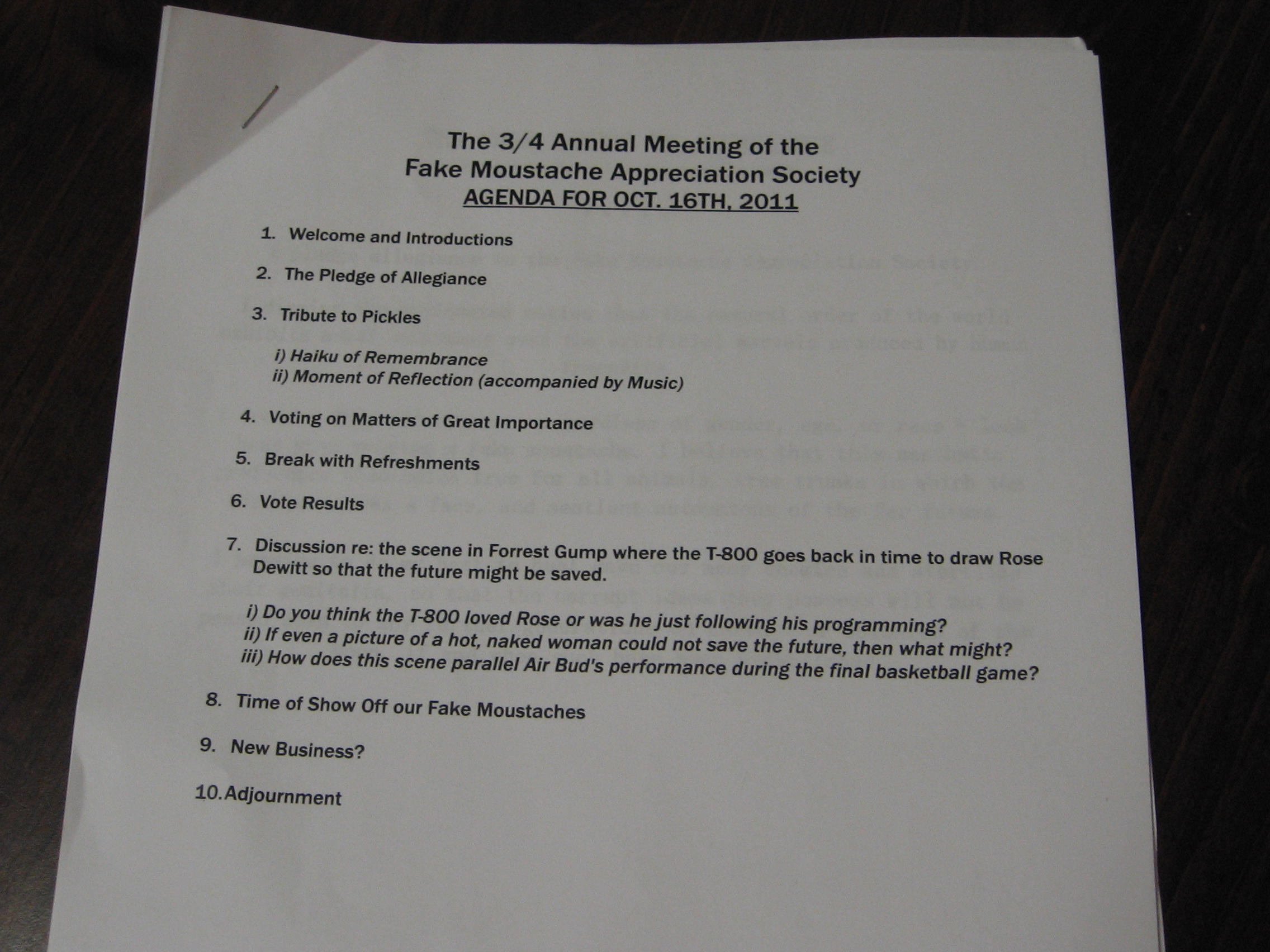 Another 273 days, another FMAS meeting!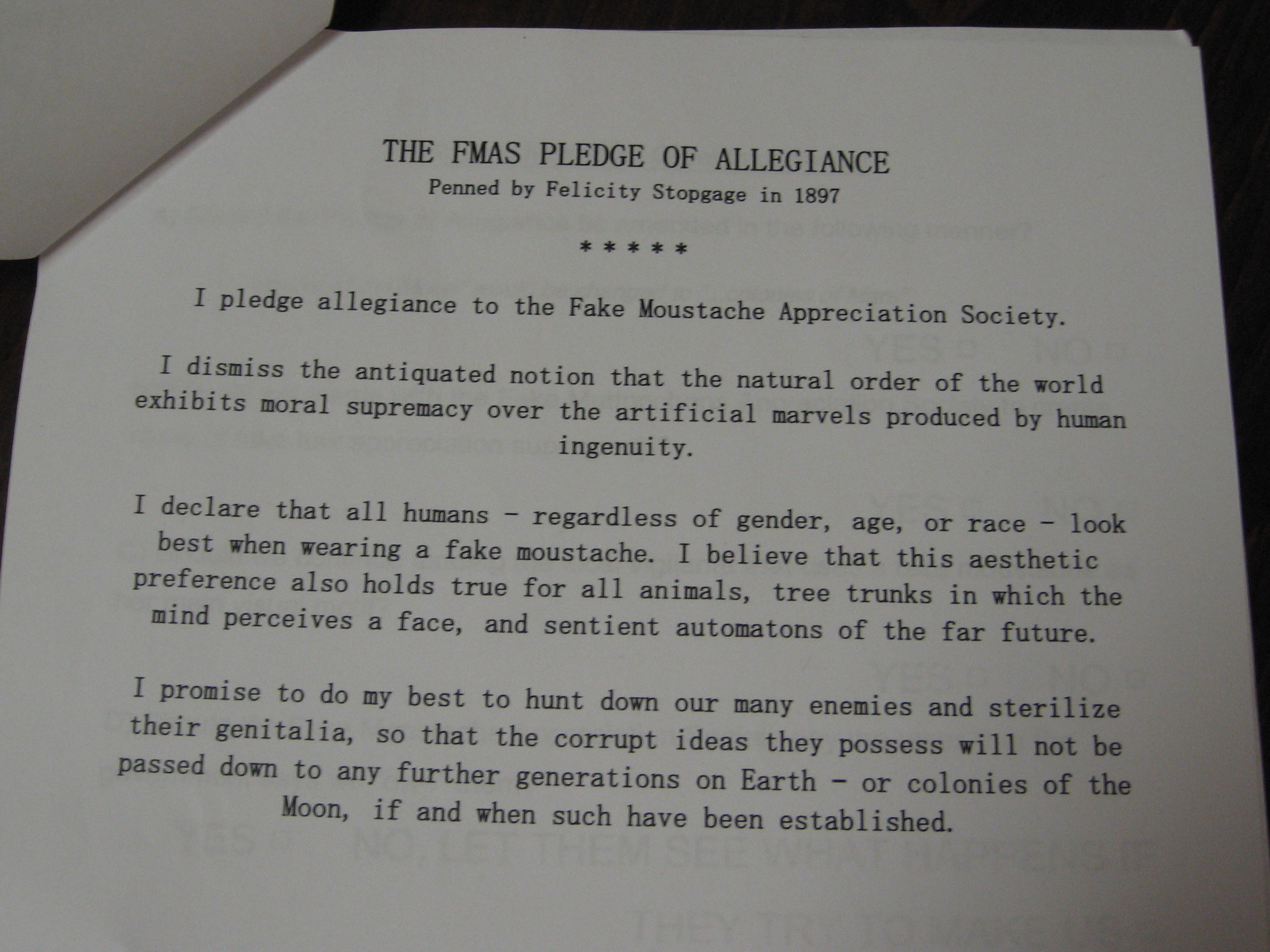 It sounds even better than it looks, when spoken in unison by a group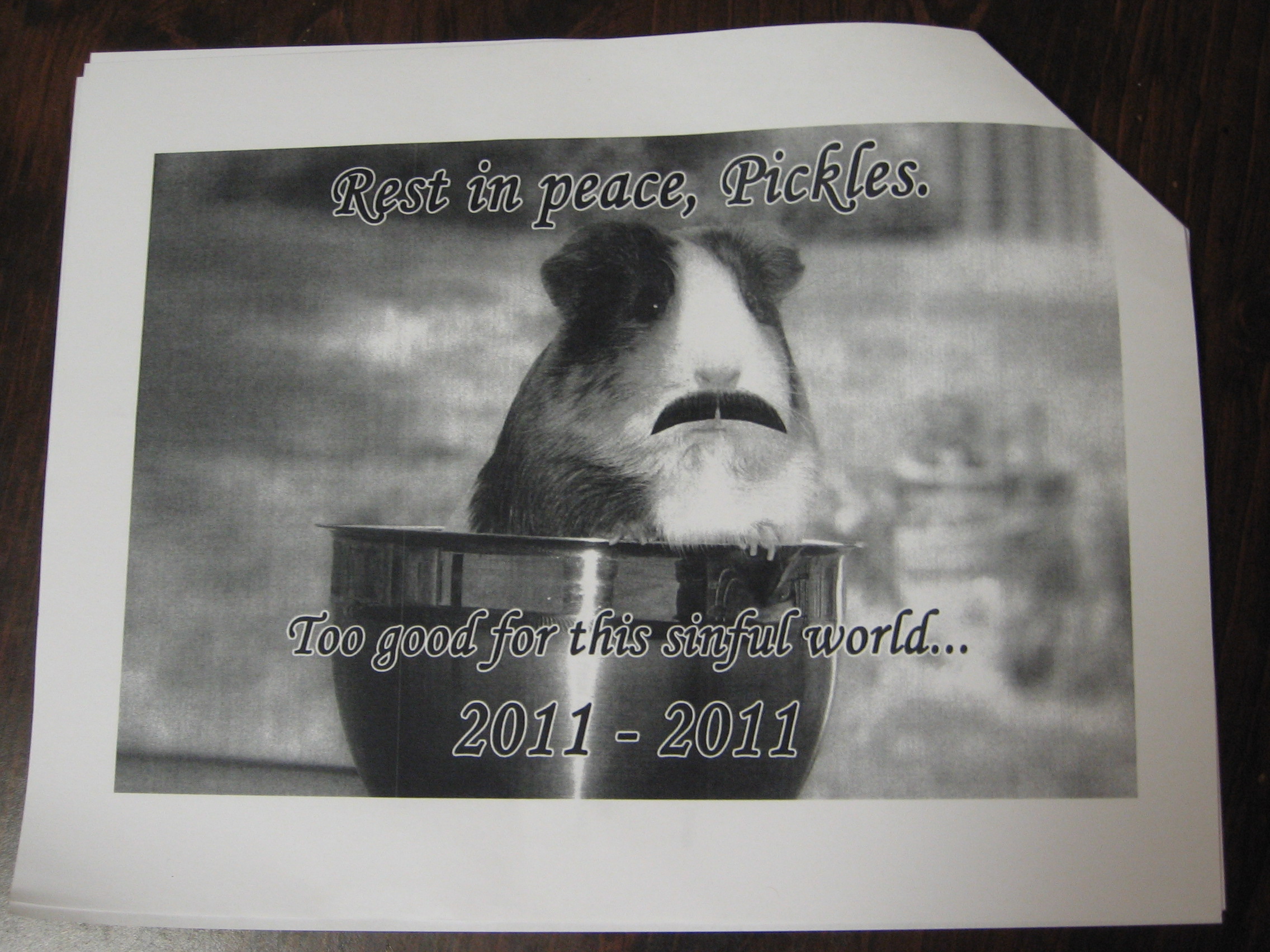 Relive the Moment of Reflection...
Haiku of Remembrance

Furry friend to us
Wearing a tiny moustache
You are very dead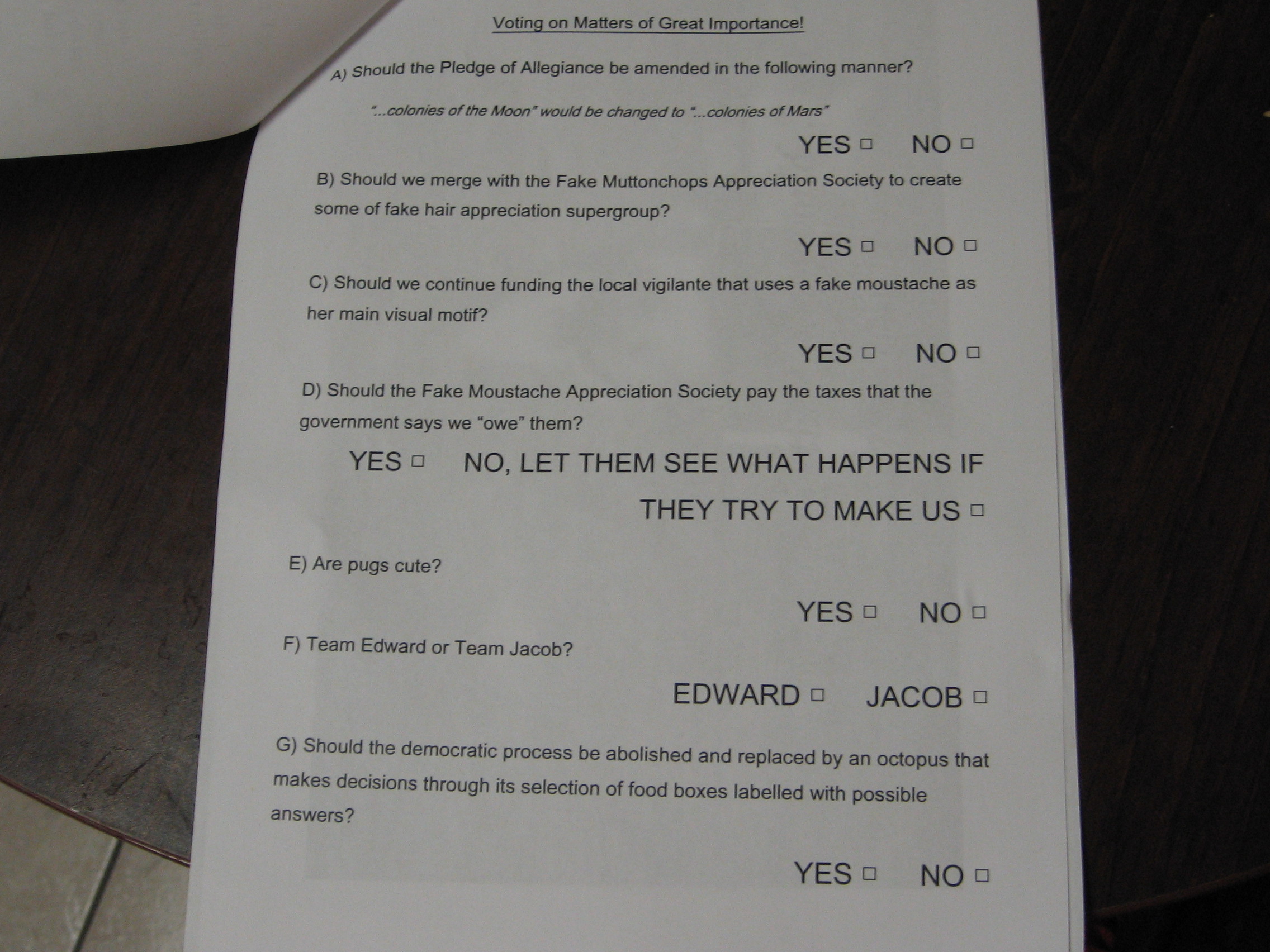 Final Voting Results:

A) Undetermined until the next meeting. The option of "Mars" will be changed to "any celestial body" on the ballot.

B) No. This could lead the FMAS down a slippery slope, opening the doors to a future merger with such ilk as the Fake Soulpatch Appreciation Society.

C) No. Evidence that "The Moustache" has been beating up innocent children and seniors may damage our reputation.

D) NO, LET THEM SEE WHAT HAPPENS IF THEY TRY TO MAKE US!

E) Split vote. For the next 273 days, the FMAS will have no official stance on this issue.

F) Undetermined until the next meeting. Members did not want to decide until pictures of Edward and Jacob wearing fake moustaches could be found and/or photoshopped.

G) Yes. An important victory for democracy against democracy was made today.


Though our discussion of this critical scene in Forrest Gump didn't yield the type of black and white answers that the "scientists" of this world demand, I think we learned a bit more about each other, ourselves, and - oh, I don't know - maybe a little thing called love...